Discover more from BlkPodNews™
The Podcast Industry Trade Paper For Black Podcast Creatives & Professionals
Over 1,000 subscribers
The Black Podcasters Association Narrowcast - A Reminder For Tonight's True Crime Legal Workshop
Our purpose is to unite black podcast creatives and professionals committed to redefining the podcast landscape and establish a foundation that fully supports our creative voices, respects our brands, and aligns with our core values, as we share engaging content with the world.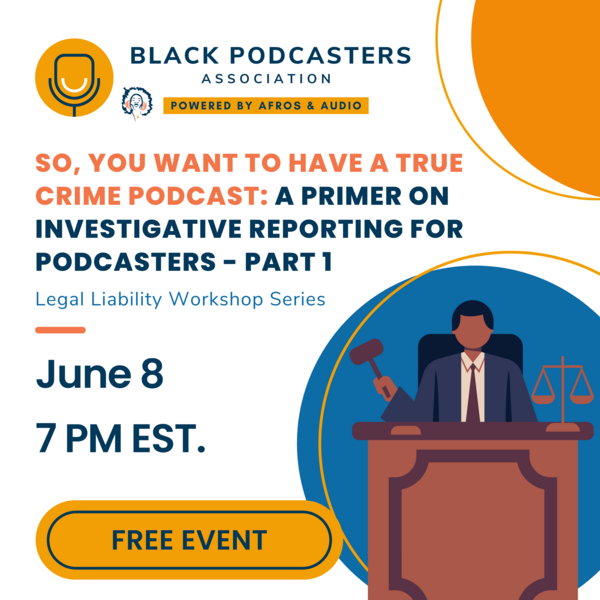 There is still time to register for tonight's FREE legal workshop:
"So, you want to have a true-crime podcast: a primer on investigative reporting for podcasters - pt.1"
To get your spot for our workshop this evening at 7 pm eastern, register here: https://bit.ly/RCFPwkshp
There is a lot that goes into creating a True Crime podcast, you don't need litigation to bring your podcast to a screeching halt.
On June 8th, learn from this legal primer presented by the Reporters Committee For Freedom of the Press/@reporterscommittee, on how to gather information safely for a True Crime Podcast.
Come learn about:
Gathering the News Safely and Legally

Gathering Your Content, Part I: Access to Public Records

Gathering Your Content, Part II: Access to Courts and Public Places
Date: June 8th
Time: 7 pm Eastern
You don't want to miss this event. Register Today: