Discover more from BlkPodNews™
The Podcast Industry Trade Paper For Black Podcast Creatives & Professionals
Over 1,000 subscribers
Feature Friday: Carol François and Kourtney Square
Highlighting Our People in Podcasting!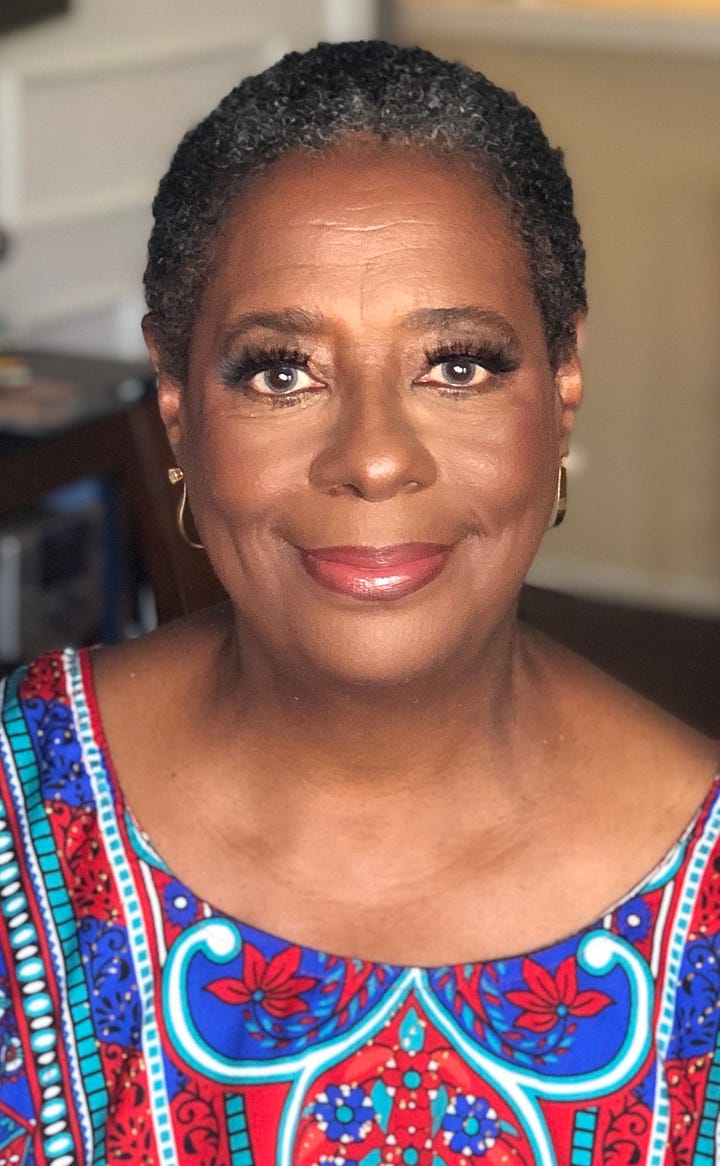 On Fridays like a balloon, my brain is ready to float away from responsibilities and soar into the weekend But Before I soar to far… it's time for Feature Friday!!! ✨
Until we started our own podcast, I had no idea how many people rely on the medium for entertainment, news, etc. So that being the case, I hope podcasting continues to fill the gap that other media [outlets] don't.
Filling the gap of media and feeling compelled to tell the stories that impact us, that's what brought Carol François and Kourtney Square into podcasting.💕
Women's History Month is about to wrap…but before it does we gotta talk about the inspirational podcast that Carol and Kourtney have created called Why Are They So Angry? (WATSA?)
Why Are They So Angry is the overarching name of their project they created in 2020 as a response to the murder of George Floyd The murder sparked growing calls to address systemic racism in America. So at the urging of Kourtney, podcast co-host, and several friends and colleagues, she and Carol launched the WATSA? podcast. They sought to educate people about systemic racism so they could see it, say it, and confront it as a way of understanding what the institutional and systemic mechanisms that operate in America are, thus allowing a murder such as Floyd's.
America has sanitized and romanticized its true history since its inception. We take listeners and participants into unexplored territory to unlearn what they thought they knew about American history and being Black/African American in the United States.
It's inspiring to see something happening in the world and their want to create change. Episodes examine how systemic racism is steeped into every institution of American life from education, business/labor, healthcare, housing, religion, criminal justice, pop culture, politics, and more. It's no secret that true history about Black people in America is being banned and censored, so through WATSA? they seek to tell the whole history since, as they say in their podcast intro: until you know the whole story, it isn't American history at all.💪🏾
I can only imagine the positive impact that both Carol and Kourtney have had on podcasting. I can also appreciate them sharing this content as at times it can be hard mentally and emotionally to have these conversations. But it is a protection of the preservation of the Black experience. So for sure check them out!
Though Kourtney brought Carole into podcasting there were lessons still learned along the way… 👀
"Stay true to your mission and topic focus because that will be your compass directing you to content worth talking about."
Yes, this is a good way to avoid burn out really figuring out your voice as a podcaster.✨
Podcasts are certainly becoming the go to spot to learn about what's happening in the world, so shout out to Carol and Kourtney for being a beacon to that ✊🏾.
That's the beauty of podcasting, you create the space for your voice to be heard! We can get our voice out to the people in a way historically we haven't been able to.
Until next time …. keep telling our stories, present past and future ✌🏾
Psst…by the way if you're interested in being my next feature 🙏🏾 shoot me an email like Cassandre did at coleman@dcpentertainment.com subject: Feature Friday!
Feel free to follow me on IG @sky_kiss3d and Twitter @skykissed too! For more of my writings check out Your Podcast Playlist and if you want to be featured there hit the same email subject: Your Podcast Playlist
Oh and if you've been a regular reader….I got a new headshot ya'll! Hope ya'll not tired of me yet! And thanks so much for the feedback so far 💕
---
Oh and a little about me…this is the hard part, talking about myself!
I'm Adell Coleman Chief Operations Officer of DCP Entertainment. I'm a multi-award winning podcast creator, producer, and host. I host and EP the podcast Say Their Name. I like talking so you may have seen me around at a few conferences!
One of my favorite things to do is to amplify and uplift those BIPOC and marginalized creatives who aren't just hosts but are doing many different things in the podcast space.
At DCP, we distribute podcasts that share stories, podcasts, interviews, and insights by and for underrepresented voices. Feel free to check us out!
Check out our website dcpofficial.com, IG, and Twitter @dcpofficial to learn more!
Feel free to follow me on IG @sky_kiss3d and Twitter @skykissed too! It's just me sharing, my fav podcasts, my adventures, my husband, and a little of our two daughters we lovingly call CoCoBean.
Chat soon!
Adell C
BlkPodNews™ by the Black Podcasters Association™ is a reader-supported publication. To receive new posts and support my work, consider becoming a free or paid subscriber.